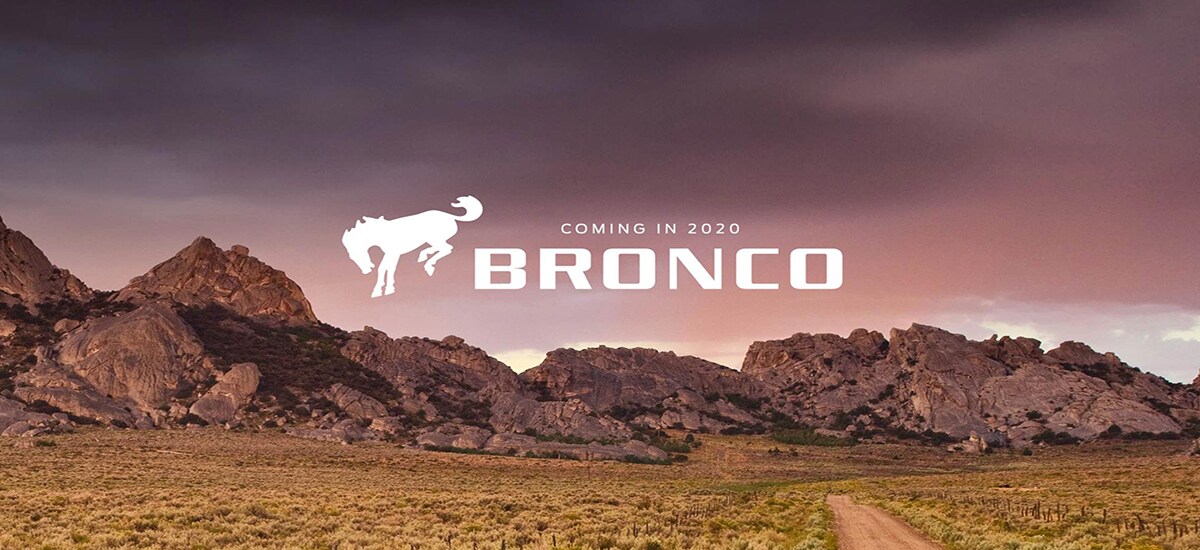 The rumors are true: the Ford Bronco is coming back!
---
"We've heard our customers loud and clear. They want a new generation of vehicles that are incredibly capable yet fun to drive," said Joe Hinrichs, Ford's president of The Americas. "Bronco will be a no-compromise midsize 4x4 utility for thrill seekers who want to venture way beyond the city."
The Ford Bronco was first introduced in 1965 as a 1966 model. The original Bronco became an icon of an adventurous lifestyle and off-road capability. Available options during the 10-year production of the first Bronco included a CB radio, an auxiliary gas tank, a power take-off, a winch and a post-hole digger.
The Bronco would continue in production for 30 years, seeing a total of five generations, and growing from what was considered in 1966 to be a compact SUV to eventually share height and width specs with the Ford F-150.
The rugged new Bronco will be a midsize SUV, and will be part of the global Ford vehicle portfolio in 2020.
The Ford Bronco will be manufactured at the Ford Michigan Assembly Plant in Wayne, Michigan, which is the same plant where the 1966 through 1996 models were built.